Innovative 5G services and experimentation for Public Protection and Disaster Relief
Description
The H2020 5G-EPICENTRE project (https://www.5gepicentre.eu/) deals with the development of an open, end-to-end 5G experimentation facility targeted at the needs of the PPDR community. More specifically, the project will undertake the unification of multiple constituent 5G platforms into an advanced, user-friendly experimentation infrastructure accessible from a simple UI, alongside the implementation of a repository of cloud-native/containerized network functions (CNFs) and applications (Network Applications) to address requirements on PPDR experimentation environments. 5G-EPICENTRE aims to have a high impact potential for the targeted stakeholders as well as deliver convincing evidence of the value offered by 5G to both solution developers and the non-ICT audience in the PPDR vertical. This webinar aims at examining the project from a domain-specific viewpoint, and will present interesting applications and 5G-based PPDR services enabled by the 5G-EPICENTRE tools for experimentation.
Date:
Friday, 24 June 2022
Time: 14:00 – 17:00 CET
Location: Virtual (The connection details will be sent following confirmation of your registration)
Speakers
Multimedia MC Communication and Collaboration Platform
Jean-Michel Duquerrois is with Airbus DS Secure Land Communication as a Senior Manager. More than 35 years experience in the telecom industry (2G/2.5G/3G/4G/5G) at Matra Communication and Nortel, and Mission Critical communications (TETRAPOL, TETRA, Mission Critical Services) at Airbus Defence & Space SLC, as head of R&D, System and Product architecture, trials and R&T organizations. 5G-EPICENTRE project coordinator.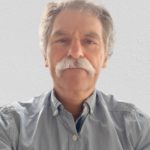 Overview of 5G-EPICENTRE project
Konstantinos C. Apostolakis received the Diploma degree in Computer Science from the Computer Science Department of the Aristotle University of Thessaloniki in 2009. He is a member of the Human-Computer Interaction Laboratory at ICS-FORTH. Konstantinos Apostolakis is the Technical Manager of 5G-EPICENTRE. He oversees the development and implementation of the technical activities within the project.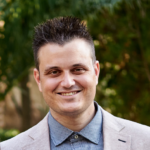 Overview of DARLENE project
George Margetis received the B.Sc., M.Sc. and Ph.D. degree in the research areas of networks and telecommunications, information systems and human computer interaction from the University of Crete, Crete, Greece. He is a Postdoctoral Researcher with the Human-Computer Interaction Laboratory at ICS-FORTH. George Margetis is the Technical Manager in the DARLENE project. He is responsible for the technical development of the project and for the coordination of the technical activities and progress of the project. His research interests include  ambient intelligence and smart environments, human-centered AI, visual analytics and interactive media.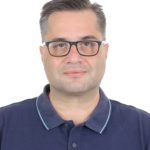 AR and AI wearable electronics for PPDR
Antonio Zanesco is a Project Manager at Youbiquo. He owns a Master Degree in Electronic Engineering. He's an experienced mobile app architect and he has a long lasting experience with R&D projects leading talented developers to move software quality to a higher level.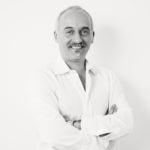 Multi-agency and multi-deployment mission critical communications and dynamic service scaling
Marta Amor
holds her MSc in Telecommunications from the Faculty of Engineering in Bilbao, University of the Basque Country, Spain. Since 2012, Marta was working for the French mobile network operators Bouygues Telecom and Orange France in different 3G, 4G and PMR projects. 
Since September 2020, Marta is head of Project Management at Nemergent. Marta acts as Nemergent PM in different projects, such as UK Home Office ESN (integration of Nemergent SDK to ESN Motorola / Kodiak MCX), H2020 BraodWay (BroadPort phase 2 and phase 3) and NIST / PSCR MCS-TaaSting project.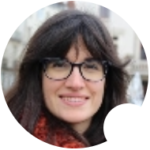 MOBITRUST – Situational Awareness Platform
Pedro Tomás received the B.Sc in Informatics Engineering and is currently concluding the M.Sc with a specialization in Intelligent Systems from the University of Coimbra, Portugal. He is with OneSource for four years and currently oversees the daily 5G-EPICENTRE project activities. His background is in the development of web and mobile customized solutions.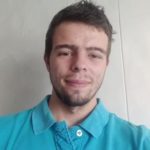 AR-Assisted Surgical Care in PPDR: How 5G networks can save more lives
Dr. Manos Kamarianakis is post-doctoral researcher at Foundation for Research and Technology-Hellas (FORTH-ICS, HCI) and University of Crete, specializing in Computational Geometry and Computer Graphics. Currently, he is a member of the ORamaVR SA company, where he leads the SDK R&D and supervises the 5G-EPICENTRE project.